admin • January 12, 2022
2020 and 2021 have affected the way that almost all companies do business. It has pushed us to work further into the white space than ever before. Navigating that space has been challenging and exciting. Our CEO, Jackie Barbieri, gave us the inside scoop on everything we have learned and accomplished. Let's take a look.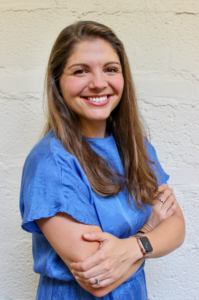 ---
Branding
This year, we finally tackled the project to officially brand the company. Since our founding, we had an idea of what Whitespace meant to us. Jackie stated, "In the past, we made several modest attempts at developing and defining the company's brand. But I think anyone who has gone through this process will tell you, it is HARD!" Even without an official brand, we strived to maintain and live up to the ideals of our brand in all of the work that we did. But, "it was EASY to repeatedly backburner the project in favor of activities that matured our IP, BD pipeline, or partner relationships." 2021 gave us the time and space to reflect and realize that the company was ready. "Honestly, what it came down to was that I was finally ready, as the founder & CEO, to invest the resources, energy, and focus in getting it right."
As part of that branding process, we released a new version of our website. Not only is it more vibrant aesthetically, but if you take a peek at our previous #WebsiteWednesday posts, you can see that a lot of thought went into each element of the site. We loved working with our web designer, Jason Kobishop, to ensure that every aspect of the website design has a deeper meaning. Even down to the color gradient backgrounds behind the banners on each page – which represent "the seamless blending of different types of expertise together to create a powerful new product or service."
Our first pass at creating a company website focused on stating who we were and what our purpose was as a company. This new website release highlights the pivot we went through over the past year: transitioning from a services-first model focused on federal contracts to a products-first company with clients across the broader commercial market. When asked what the new site will showcase, Jackie told us to "expect iterations to describe our product offerings and highlight analyses and case-studies produced by our amazing team of sensemakers."
***Start here to see more about the website.
---
Events
We always love the opportunity to sit down with other professionals and nerd out over where our industry is and where it's going. This year we got to sit on several virtual panels. In March, we chatted with Todd Johansen, Richard Cooke, Ryan McAlinden, and Glen Quesenberry about the "Evolution of 3D Terrain Models." And, in December, AIRIP gave us the opportunity to share our 2021 experience alongside other risk intelligence experts.
In addition to these wonderful virtual panels, we also had the opportunity to attend GEOINT in St. Louis, Missouri. This was one of our favorite events of the year. Jackie recalls how she "appreciated the energy of being in-person with colleagues on a shared stage, and the magic of real-time collaboration and discussion among experts." Especially after so much time only seeing our friends and colleagues in tiny video boxes on our screens, this was truly a special conference for many of us this year.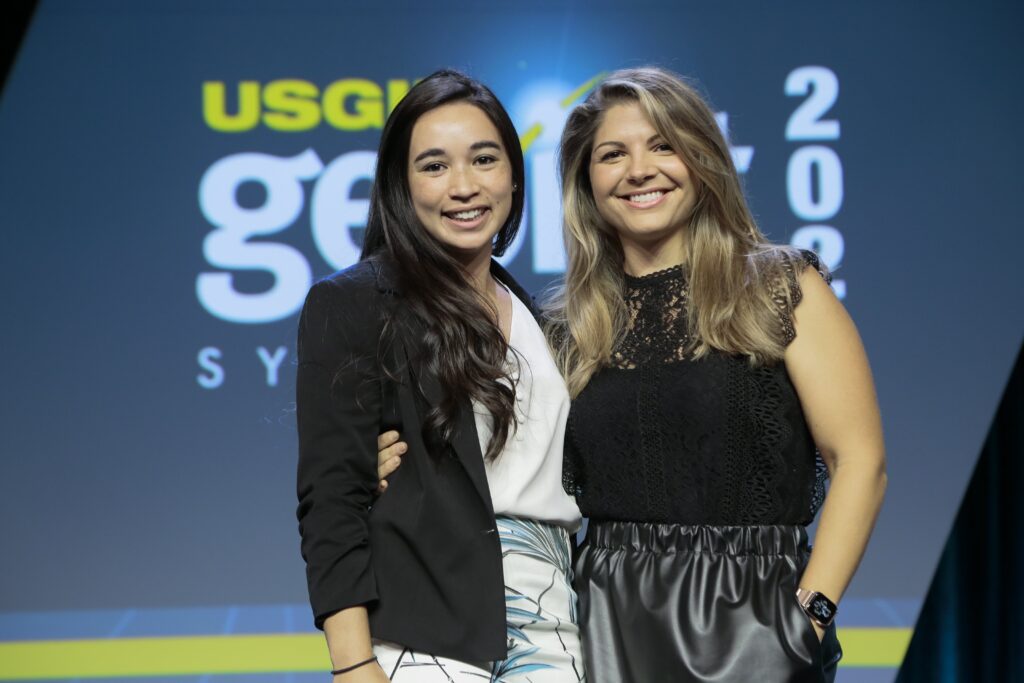 ***Start here to read more about our time at GEOINT.
---
Products & Services
While our team has definitely shined on stage this year, we have also been shining off stage and through our product development. Wordline is Whitespace's original product. It was designed to be the only source of synthetic, large-scale, geo-tagged data that mirrors the complexity of human activity. And, over the course of six years, we have made so many improvements to the scenario development and synthetic data generation process. Jackie reflects, "From adding new data types and sensor types, to new agent behaviors, and more complex networks, the product has really evolved into a solution for training and benchmarking expert humans – and the models they increasingly rely on to do their work. It has become the digital proving ground we envisioned it would when we began development in 2015, and I am really excited for us to embark on the next stage of its development into an answers tool beginning in 2022."
Our Data Pandemos project has also evolved. Originally established as a metric to help mitigate the spread of COVID-19, we realized that it could do so much more. So, as vaccines started to roll out and infections began to slow, we peeled back that COVID-19 lens and took a look at our capabilities from a broader perspective. "We realized," Jackie reveals, "that we could measure a broad spectrum of human activity – movement, dwell, and contact – in a privacy-conscious way, for micro-, meso-, and macro-level populations. The capability we developed under Data Pandemos, wasn't just an analytic pipeline for measuring close interpersonal contact, it is an engine that mines ground truth from location data. We call that ground truth Activity Insights."
As analysts, truth-seekers, and sensemakers, we are eager to apply Activity Insights to new use cases. From working with national sports leagues to enhance fan security at large events, or measuring supply chain indicators for the financial services industry, we are expecting Activity Insights to make a huge impact in the coming year.
***Check out our article in the Journal of Science Advances here.
---
2022
We asked Jackie if there was anything that she wanted to announce as we move into 2022.
"I'm looking forward to a number of exciting announcements in 2022, some of which I can't quite make yet. But, I CAN share that Whitespace just raised $2M in non-dilutive growth capital, and we are beginning a new chapter in our company's journey."
Included in that new chapter will be new products and services – like our Crowd Density Indicators. These indicators were inspired by 2021 events such as January 6th, Super Bowl LV, and the Astroworld Festival. We will also be taking the time to create more team content and publish unique analyses using our Activity Insights.
Finally, we look forward to participating in more events. We'll be kicking off the year at TEDx Pearl Street, where Jackie will be sharing her take on "Solutions for Humanity." And of course, you'll be able to find us at GEOINT 2022 in Denver, Colorado.