Jessica Lee • December 8, 2021
Happy Holidays from the Sensemakers at Whitespace! We are in the middle of the holiday season (from fall through January) and it's a great time to take pause and embrace the richness of our Country and within our own teams. Whether you are celebrating Hanukkah, Christmas, Kwanzaa, Bodhi Day, Orthodox Christmas, Three Kings Day, New Years, Chinese New Year, and so many more. There is beauty in our diversity that makes this season great. And with these holidays comes amazing food, prayers, blessings, and traditions.
For my own family, these moments are incredibly precious, especially since we are meeting in person for the first time since the pandemic started. I am so excited to finally have a bite of my dad's famous potato soup this Christmas Eve. He's been making it for my family for years. I love watching his face light up as he watches us enjoy his soup. Then he does a little happy seat dance as he takes his first bite – proud of his creation. Sometimes these little moments are the true gifts of the season: the time shared with family, the secret family recipe being passed to the next generation, the moments only you and those close to you share. I am hopeful and excited to see what lies ahead and what new traditions may unfold in the coming years.
We asked the Whitespace Sensemakers if they would like to share their traditions and stories and we have a few below. Please, feel free to share your stories with us too. A great story can help bring people together and as Sensemakers, we know the art of a good story can leave a memorable mark on the person you share it with.
---
Sam's Holiday Traditions:
My family celebrates both Hanukkah and Christmas, which often fall around the same time. That means that we get quite an odd mix of holiday decorations. Although this year is notably different, we try to invite over a few close friends each night of Hanukkah. This means that we usually have way too many latkes throughout the week, and one time led to so many Hanukkiahs out on the kitchen table that our fan started turning by itself!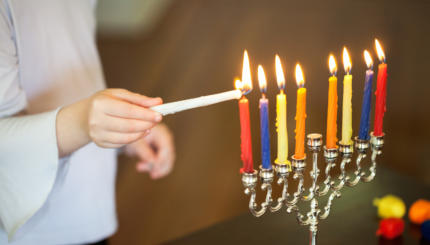 ---
Zach's Holiday Traditions:
I have four sisters and three brothers. Almost all of my siblings are married now so the total number of siblings and significant others is around 15. With the addition of my parents, the total is 17. Since that is an absurd amount of gifts to buy for siblings, we do "Secret Santa" so everyone buys a nice gift for one of the other 17. This, of course, is irrespective of the 12 nieces and nephews who of course, get lots of presents from everyone.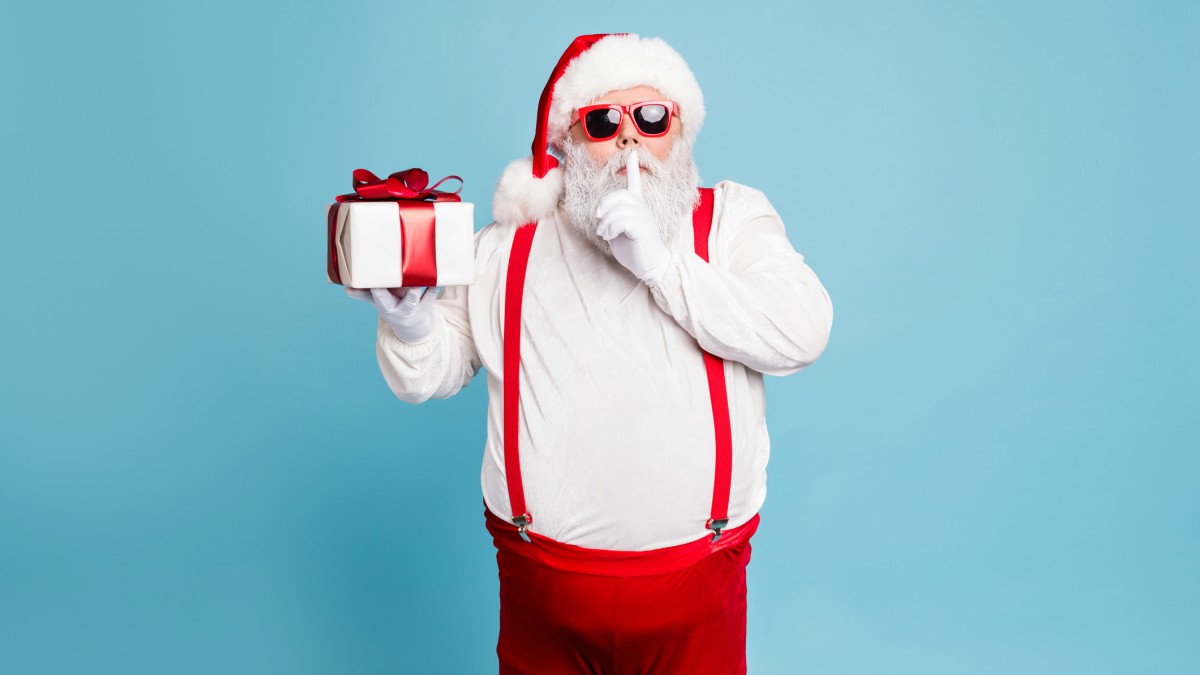 ---
Melissa's Holiday Traditions:
My family has always enjoyed celebrating during holiday times. For my family, we start the week before Thanksgiving by creating baskets to donate to families in need. The baskets would include all of the ingredients one would need to make a Thanksgiving dinner. On Thanksgiving morning, everyone would go to our church and help to feed the homeless. For Christmas, we would do similar things but this time we would choose two families and help them with Christmas presents. We also made a big deal out of decorating the Christmas tree as well. My Grandfather always placed the angel on the top. We would start Christmas morning at church at the 6 AM service. I secretly hated that part but knew that my attendance was not an option! LOL I am blessed to be able to continue our family traditions.
*Click here to find ways to volunteer in Alexandria, Virginia this holiday season.
---
Chris's Holiday Traditions:
My wife and I spent four of the last five years in East Africa, mostly Tanzania. Though Tanzania is two-thirds Christian, the coastal region where we spent most of our recent Christmases is predominately Muslim, and so we have typically had small celebrations just the two of us, or with a few friends. Though there are usually some decorations around (the owner of our gym, a Hindu, put up a large Christmas tree in the gym lobby last year), the best decorations always came naturally. Delonix regia, sometimes called the flame tree, is abundant in this region, and it always blooms bright red around the holidays. The local name for the tree is simply, in English, "Christmas". While won't have our favorite tree around this year making things festive, I am sure we will be making some of our favorite Tanzanian foods to add a touch of East Africa to our Christmas celebrations.